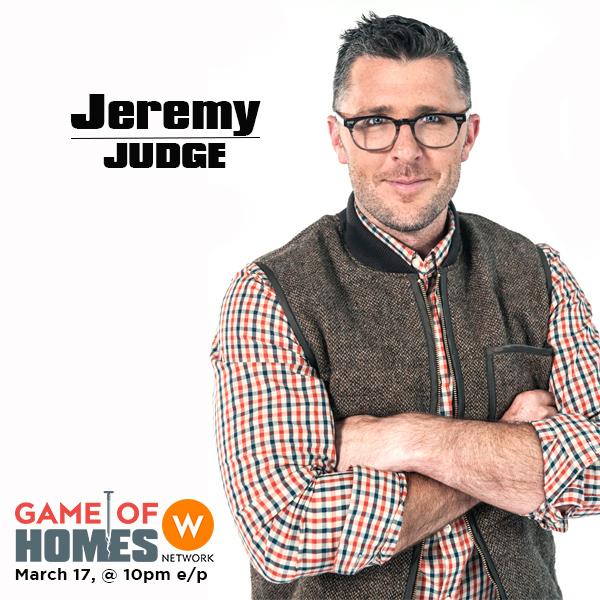 Tune in to W Network on Tuesday March 17th at 10pm for the premiere of their new home renovation reality series "Game of Homes". Watch Jeremy lend his expertise as a judge together with designer Cheryl Torrenueva and host Cameron Mathison. For more info on the show visit Game of Homes on W Network's website!
In Game of Homes, Host Cameron Mathison guides teams of skilled amateur home renovators as they compete for the chance to trade their skills for the prize of a lifetime. The teams save rundown houses that are marked to be torn down and revive them into dream homes. Each team must redo the houses room by room, as they cope with small budgets, tight deadlines and even tighter living spaces.
The action-based series pits each team's skill, ingenuity and teamwork against each other. In each episode, two expert judges, Cheryl Torrenueva and Jeremy MacPherson along with a celebrity guest judges including Jillian Harris, Kelly Deck and Todd Talbot from W Network's 'Love It or List It Vancouver', Drew and Jonathan Scott from the 'Property Brothers' and CMT Canada's Kortney and Dave Wilson, Colin and Justin, Dee Dee Euctace, vote for their favourite room renovations based on design and workmanship. In the finale, in addition to the judges, the public will cast their vote.
The winning couple each week receives a prize that is theirs to keep. In the dramatic finale, the team whose finished house is voted the best – WINS THEIR HOUSE AND A PLOT OF LAND TO PUT IT ON!